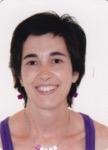 Dra.
Rosa
Garcia
External professor (Department of Applied Economics)
Faculty of Economics and Business Studies
Dedication: 50%

Short bio
Professor of Economics. She has an extensive experience as professor in different universities, such as, UdG, UPF, UOC and UAB. In addition, she has had research stays at the University of York (UK).
General research lines
Her research focuses on the impact of different economic policies in the salaries evolution in different countries. She uses the Structure Earnings Survey which allows to account for different factors such as the type of collective bargaining, the type labor relations, the type of remuneration (fixed or variable) or the role of gender. She also considers its impact in terms of salaries inequality.
Finally, this analysis is also applied to the case of Social Economy organizations.
Research lines in the area of entrepreneurship and social innovation
Impact of the Social Economy in the labor market
Teaching
Bachelor in Business Administration and Management (ADE) + Law, Bachelor in Oriental Asia studies, and Graduate diploma in Social Economy.