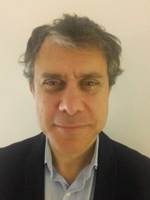 Dr.
Stefan
Van Hemmen
Full professor (Department of Business)
Short bio
He is interested in the economic perspective of law, particularly in the (pre)bankruptcy process, the second opportunity law and alternative founding.
General research lines
His research focuses on contracts and insolvency, elaboration of statistics about (pre)bankruptcy process for legal and physical individuals (second opportunity law). Ethic banking. Mooc Courses.
Research lines in the area of entrepreneurship and social innovation
Second opportunity entrepreneurship and social repercussions.
Teaching
Graus d'Administració d'Empreses i d'Economia. Master in Management, Organization and Business Economics (MMOBE) i Master in Applied Research in Economics and Business (MAREB).